Background about how MLAS came about
The money lending industry in Singapore has been growing over the years. Hence, the government is also regularly updating the Money lenders Act to strengthen the regulations for both legal and illegal money lenders in Singapore. This is to protect the interests of both the borrower and lender. There are 3 main bodies overseeing the money lending industry in Singapore namely; Money lenders Association of Singapore (MLAS), who had changed their name to Credit Association of Singapore (CAS), and the Registry of Moneylenders from Minlaw. Each body has its own code of conduct and regulations. In this article, we will take a closer look at MLAS money lenders.
This association was first established in 2005 to be the voice of licensed money lenders in Singapore. The aim of MLAS is to expand the money lending industry and protect the interest of its members. Their mission is to enlist all licensed money lenders in Singapore as members of MLAS. They also advocate ethical practices that have been perceived negatively by the public. 
MLAS is now the Credit Association of Singapore (CAS), which works closely with the Registry of Moneylenders, which administers the list of licensed money lenders in Singapore. 
To be the voice of all licensed money lenders in Singapore and assist to promote and develop them to the general public.
To portray an important image of the money lending industry to all businesses and individuals. 
Keep registered MLAS money lenders up to date regarding all finance and trade matters so that they have a better understanding of the industry.
Maintain a good working relationship with the government agencies through regular feedback and surveys.
To preserve and advocate ethical practices in the money lending industry.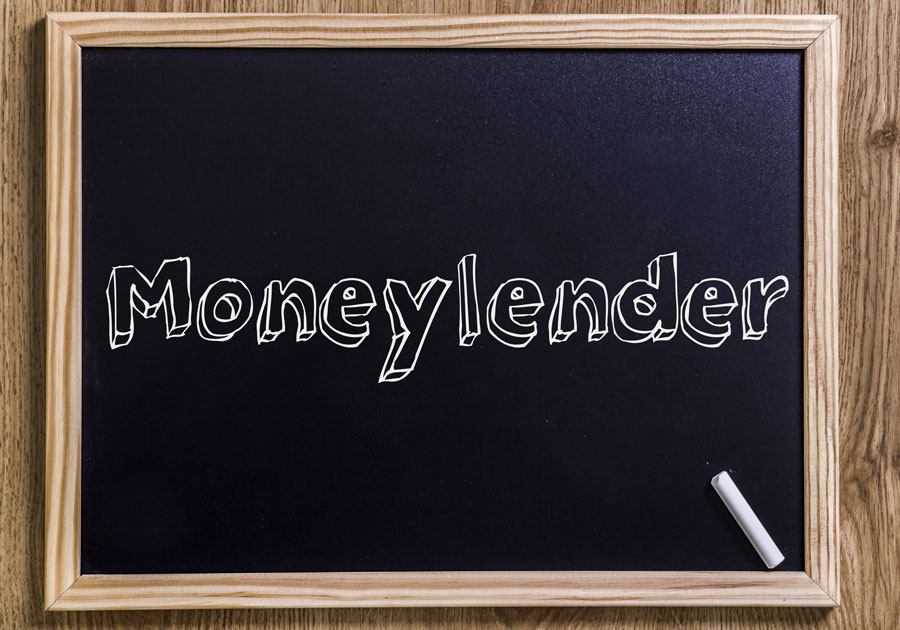 All MLAS money lenders are entitled to the following benefits:
1)
Insurance discounts
Scanwell Associates is partnering with Sompo Insurance Singapore Pte Ltd to provide the insurance guarantee to the Registry of Moneylenders (ROM) for an annual premium of S$300. The insurer would need the following details to process the policy
   

Valid CAS membership

   

ACRA report

   

Renewal letter from ROM

   

Financial reports for paid-up capital below S$100,000

   

Indemnity form endorsed by all guarantors

   

NRIC of all guarantors
2)
Seminars and special events
MLAS money lenders are able to attend various training and courses to upgrade their skill sets. CAS also provides continuous professional programs to keep abreast of changes in the money lending industry. Apart from that, they also conduct training for individuals who are keen to learn more about the industry.
3)
Software and technology updates for online finance loans
Initially, the MLAS Information Sharing Web portal was designed to assist licensed money lenders in Singapore to conduct real-time searches when processing loan applications. With the recent revision of the Moneylending Act in 2009, CAS commissioned the development of new software called ML Loan System. MLAS understands the importance for MLAS money lenders to do quick checks on potential borrowers in their loan approval process. In 2012, the ML Loan System was launched online, and MLAS money lenders just pay a nominal fee of S$1(exclude GST) to retrieve the special enquiry report. This report shows a summary of litigation cases, any bans imposed on the borrower, and the frequency of loans taken by the borrower.  
4)
The list of licensed money lenders under this association
CAS has 132 MLAS members as of 1st September 2021. Click here to view a complete list of MLAS money lenders. It's great to know that Elite Investment and Credit Pte Ltd is one of them. And, if you're looking for 1-hour loan approval for urgent funds, they are your best bet.
To find out whether a 1 hour loan service really exists, read this article.
All in all, always be cautious of illegal money lenders in Singapore. You must remember that it is crucial to always borrow from a licensed money lender in Singapore. All the best!